Private Dining Experience
Enjoy our private dining, your finest culinary experience, in a stylish, separate dining room, situated at the heart of the Small Luxury Boutique Hotel Wilma J heritage site in Vinkeveen. Take your seats at the bar table, relax in a comfortable bar chair and enjoy as the chef prepares specialties at your table.
Luxurious dining in Exclusive Style
Discover the chef's specialties in charming surroundings, where the historical authentic features have been preserved. The exclusive dishes have been inspired by French cuisine, complimented by amazing fusion meals. The carefully selected wines, champagnes and whiskies enrich the culinary sensation and the ambience.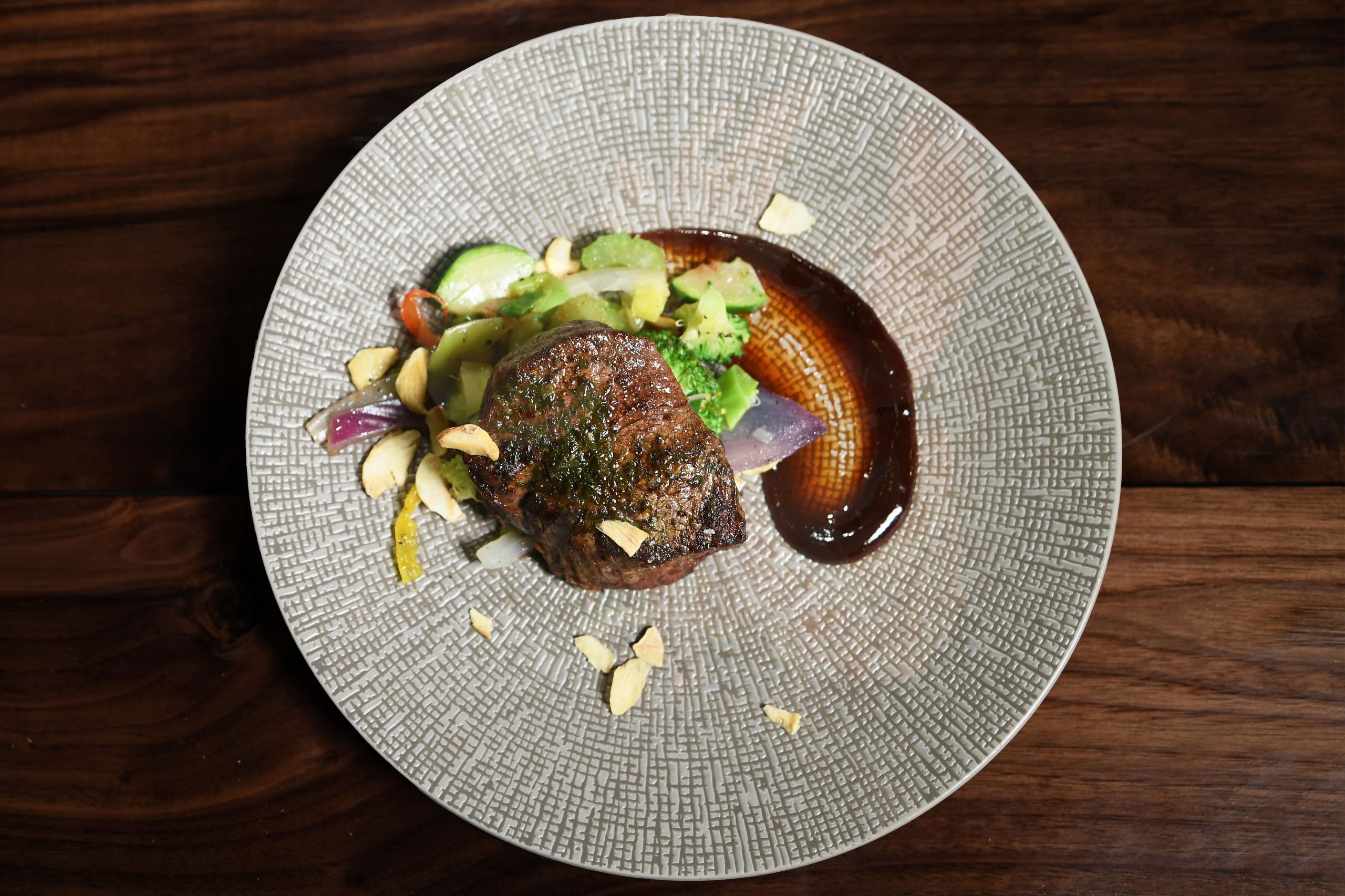 Features Private Dining
We accept reservations for private dining for groups of 4 to a maximum of 10 guests. The cost is €125.00 per guest. The price includes the private area, chef and 10 course dining experience. The drinks you enjoy over the course of this unforgettable evening, will be charged separately at the end. Let us know of any dietary wishes, allergies or religious beliefs, and the chef will gladly take these into account when preparing the dishes.
Looking for a unique location to surprise your guests with a private dining experience? Vinkeveen is only a 15-minute drive from Amsterdam and Utrecht. Don't feel like driving home? Book one of our rooms or suites at Small Luxury Boutique Hotel Wilma J.